The Recovery Process from a Laminectomy or Diskectomy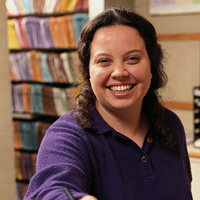 A laminectomy or discectomy surgery is one of the least involved surgical procedures that we routinely perform on the spine. The typical surgery is a one to two hour operation. Hospital stays range from an outpatient based procedure to those requiring one to two days in the hospital.
Before you go home, you must be able to perform certain basic activities. These activities include walking up and down stairs, getting in and out of bed, and maneuvering safely. Without these basic skills, we will not allow you to return home.
Once at home, you may gradually spend more time out of bed as your energy level tolerates. A gentle exercise program is advocated. This includes gentle walking of progressively longer distances, use of a treadmill, or a stationary bike. Lifting more than 10 pounds is to be avoided. No stooping, crawling, or twisting. Housework or yard work is not suggested. You can begin to drive whenever you feel prepared. If narcotic pain medication has been prescribed, do not drive or operate machinery. Return to a regular diet but beware of constipation. Return to sexual activities when you feel comfortable.
Your first office visit should be 10 to 14 days from the date of surgery. Please contact our office as soon as possible to set up this appointment (telephone number: (303) 762-0808, option three). Up to that time, you should change your surgical dressing once a day with dry gauze and tape.
At approximately three weeks after surgery, the previously described basic exercise program will be advanced. Returning to the physical therapist may also be suggested at that time.
By six weeks after surgery a more vigorous exercise routine should be in progress. By the time, most patients are off strong pain medications and many restrictions will be lifted. Heavy or impact activities are still to be avoided.
By three months after surgery, you will be allowed to return to full and unrestricted activities. Common sense and good body mechanics are to be observed. It will take approximately six months for your recovery to reach maximum improvement. After this point, there are no permanent restrictions. Go out and enjoy life again!