Medications
Philosophy:
The doctors at CCSI realize that a spinal injury can be a life altering event. Oftentimes, severe pain is involved. In order to adequately control pain, medications are frequently utilized. Medication allows the patient to become more comfortable quicker while allowing them to more effectively rehabilitate their muscles. This tends to accelerate the recovery process and allows our patients to return to their normal lives. Medications have become a critical adjunct to the overall recovery from a spinal injury.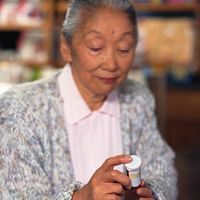 Narcotic pain medications must be treated with great respect. You must follow the recommendations of your CCSI doctor, physician's assistant (PA), or specialist. Medications should only be taken as prescribed; which means taking the correct dose at the prescribed time. Over medicating may result in serious consequences, including injury and death. Please review the specific interactions of your prescribed medication in our medication section.
Please carefully review our prescription refill policy so that we may better help manage your medication needs.
If controlled substances such as narcotics are to be prescribed, we will ask you to review and sign a narcotic contract with CCSI. This document is intended solely to establish the ground rules, expectations, and responsibilities toward the prescribing of such medications. At CCSI, it is a high priority to maintain the dignity and integrity of any individual receiving narcotic pain medication. Nonetheless, strict guidelines must be adhered to. Communication and honesty are critical in properly managing this sometimes delicate situation.
Many patients have elected to use large doses of vitamins or special herbal supplements for the management of their spine condition. Please be aware that many vitamins and supplements can cause interactions similar to prescription drugs. Therefore, make your CCSI doctor fully aware of any types of medications, vitamins, or supplements you take on a routine basis. This will help to identify and avoid potential interactions. Please review our medication section for specific discussion about herbal supplements.