Preparing Yourself and Your Home
The team at CCSI wish to make your surgery as safe and smooth as possible. To this end, here are some recommendations of things you can do to help make it all go a little easier.
Prepare yourself
Cardiovascular and general fitness is very important whenever the body undergoes a stress such as that seen during surgery. Consider a fitness program that your spine will tolerate to maximize your conditioning prior to surgery. This may be as simple as a walking program, use of a treadmill, stationary bike or swimming program. Your doctor at CCSI will help develop this program with you.
Nutrition and Constipation
The old saying that "we are what we eat" is a special importance around the time of a surgery. The body can best tolerate the stress of a surgery when it is in the proper nutritional balance. This includes eating a balanced, high-fiber diet with adequate amounts of vitamins, minerals, proteins and carbohydrates. Avoid an aggressive weight lost program just prior to surgery as you will need your calories for the recovery process. However, avoid exceptionally heavy meals such as large amounts of red meat in the 48 hours prior to surgery. Focus on high fiber, high water content foods. Soups and salads are best. The process of a spine surgery, the anesthetic agents, pain medications and immobility, all tend to cause constipation. This can make you very uncomfortable after surgery, to say the least. The best strategy for this is prevention. Over the counter fiber supplements will help and should be started a week prior to surgery. Consider an additional stool softener before, and certainly after, surgery. There are several categories of medications and methods for managing constipation. These can be broken down into laxatives which lubricate the colon such as Colace or Pericolace, or those which retain water in the colon such as Milk of Magnesia, and stimulants which speed pass through such as ExLax and most suppositories or enemas. We recommend that you initially select one from each category and take these after you return home from the hospital until you are regular again. After this, return to a healthy diet as described above. If needed, a very aggressive medication to battle constipation may be recommended. An example of such a drug is called Miralax, which is available by prescription only while many of the aforementioned medications are available over-the-counter.
SMOKING CESSATION:
Smoking carries with it many well-recognized health risks. Some of these are relatively unique to spinal surgery. Specifically, the nicotine in cigarette smoke is well-known to inhibit bone healing. Fusion rates will therefore go down dramatically in the heavy smoker (one to two packs per day). For instance, the lumbar spinal fusion rate is approximately 95 percent in the non-smoker. In the smoker however, this rate decreased to less than 75 percent. Smoking therefore has very clear implication in the overall success rate of the fusion procedure. The specialists at CCSI understand that the decision to smoke rests solely with the patient. We will make every attempt to help you stop smoking prior to surgery to maximize your outcome from your spinal procedure. The strategy to quit at the time of surgery is a difficult proposition at best. It is strongly recommended to stop smoking prior to the operation. Nevertheless, if this is not possible your doctor may well decide to place you on a nicotine patch or other aid to help you stop smoking after surgery. To this end, we strongly urged the patients to make it such that they return to a smoke-free environment at home as this appears to impact heavily on their ability to remain cigarette free.
PREPARE YOUR HOME
Here are a few helpful hints to get your home environment ready for you upon your return:
Stock your refrigerator with proper foodstuffs. Prepare meals ahead of time which can be stored in the refrigerator for the days that you are away in the hospital. Canned foods, soups or precooked meals are helpful. Avoid those foods which will spoil quickly.
Remove any loose rugs on the floor, which could trip you up while walking. § Is there an extra bedroom or space all on one level of your home which gives you easy access to the kitchen and bathroom as well as easy ingress, egress to the home? If so, you may wish to use it temporarily as your bedroom. § Are you considering the need for a hospital bed? If so, let us know of this before surgery to that it will be waiting for you upon your return home. This is especially important if you are using a secondary bedroom has described above.
Is your bathroom safe? Consider such aids as grab bars, raised toilet seats, or shower stall chairs. See our available line of home aids to assist you in fulfilling your needs.
Pay all your bills and get your routine financials in order so that you will not have to deal with this again for a few weeks after you get home
Do you have a list of needed phone numbers compiled for your use at home as well as in the hospital?
Gather comfortable clothing, which is elastic or loose fitting, and is easy to get on and off.
Consider shoes with no skid soles and Velcro type laces for ease of use and safety.
Remember that many pain medication prescriptions require that you or your designee pick them up in person. Arrange for this prior to surgery as you may not feel up to doing this yourself after surgery.
Do you have a system in place to care for your home maintenance needs after surgery? How about groceries and laundry? For the first two to three weeks after fusion surgery, do not expect to do anything that requires housework, yard work or driving. After minimally invasive surgeries, you may be able to do these things more quickly!
PREPARE YOUR PAPERWORK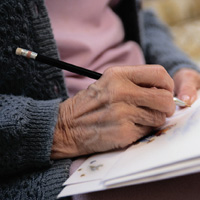 Prepare an informational sheet with such data as your medical history, list of doctors and their phone numbers, and drug allergies. As a service to our patience, CCSI will provide these forms to you for you to fill out and bring to the hospital (click here).
Bring a list of all important phone numbers to the hospital with you
Bring a list of your medications and dosages. Record these directly from the medication bottle. Bring the medicine bottles as well if you so desire. This is especially important if you take some very unusual medications
Do you have a living will? If so, bring a copy of this with you to the hospital. If you wish to prepare one, ask you surgery scheduler at CCSI for a sample document to work from