Preparing for Spine Surgery: Tests and Tips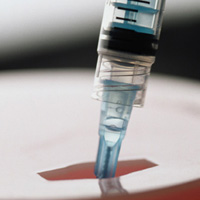 Even the most "minor" surgery requires careful planning by both the medical team and the patient. The better prepared a patient is, the more likely the procedure will go smoothly and the recovery will be successful. To help you prepare for your surgery, we have summarized some key information below:
Pre-Operative Tests
Prior to surgery, you may be asked to see your Primary Care Physician and/or specialist (e.g. cardiologist, pulmonologist, psychologist) to undergo a variety of diagnostic and laboratory tests. The need for such tests is based on your general medical health, history of previous medical problems, and the magnitude of your upcoming spine surgery. Most of these tests are to be done many weeks prior to surgery. Please alert us as to any medical history you may have so that we can address them and help assure that your surgery is as safe as possible. Your physical and psychological health is important to your surgery and recovery.
Your pre-operative tests may include:
Electrocardiogram (EKG)
An EKG records heart rate and rhythm and helps to determine heart muscle health. This is a simple and painless test that requires electrodes (patches) to be placed on the patient's chest and connected to a recording device. This test is done routinely for any patient undergoing any surgery. If you have had an EKG in the prior year and have no significant cardiac history, then you do not need another one. We will need a copy of the test however.
Stress Test
A stress test is an EKG taken continuously while the patient either walks on a treadmill, pedals on a stationary bicycle, or the heart is stressed with a medication (persantine). The test records the ability of the coronary arteries to supply blood to the heart muscle and the strength of the heart muscle. At CCSI, a stress test is suggested for any patient over 60 years old undergoing a major spine surgery. A significant cardiac history may require this test to be done at a younger age.
Thallium Stress Test
An intravenous line (IV) is inserted into the patient's arm and a Thallium radioscope (small amount of radioactivity) is injected at the peak of exercise (treadmill). A special camera is used to take pictures of the patient's heart immediately after exercise and again four hours later. A Thallium stress test allows the physician to compare blood flow to the heart at peak exercise and at rest. The indications for this test are the same as for a Stress Test.
Echocardiogram
Ultrasound waves returning from the heart are recorded permitting evaluation of the movement of the valves and walls of the heart chambers. Warm conducting gel and a microphone is applied to the patient's chest to record these readings. This test is done routinely only for those patients who have suspected rhythm or valve problems with their heart.
Pulmonary Function Testing (PFT)
PFT tests may be used to determine the condition of the heart and lungs. Conditions such as asthma, emphysema or even scoliosis can reduce the effectiveness of the lungs ability to deliver oxygen to the body. Spirometry can help to measure this while a chest x-ray or CAT Scan can detect fluid or damage in the lungs. Spirometry requires the patient to forcefully blow into a simple device to measure expiratory breath and volume. Pulse Oximetry is a probe placed onto a finger, toe or ear lobe. It can measure heart rate and percent of oxygen the patient breathes in.
Blood Tests
Specific blood tests will be performed no more that seven (7) days prior to surgery. These will include a complete blood cell count (CBC), a battery of electrolyte and enzyme level tests (SMA-22), a test for blood clotting function (PT/PTT), and a test to determine blood types (T+S) should you require a transfusion. Healthy blood function is critical for proper functioning of the entire body, and thus these detailed blood tests will be conducted.